An Exclusive Interview with Charles Nahhas, Managing Director of Montegrappa Middle East
1st July 2022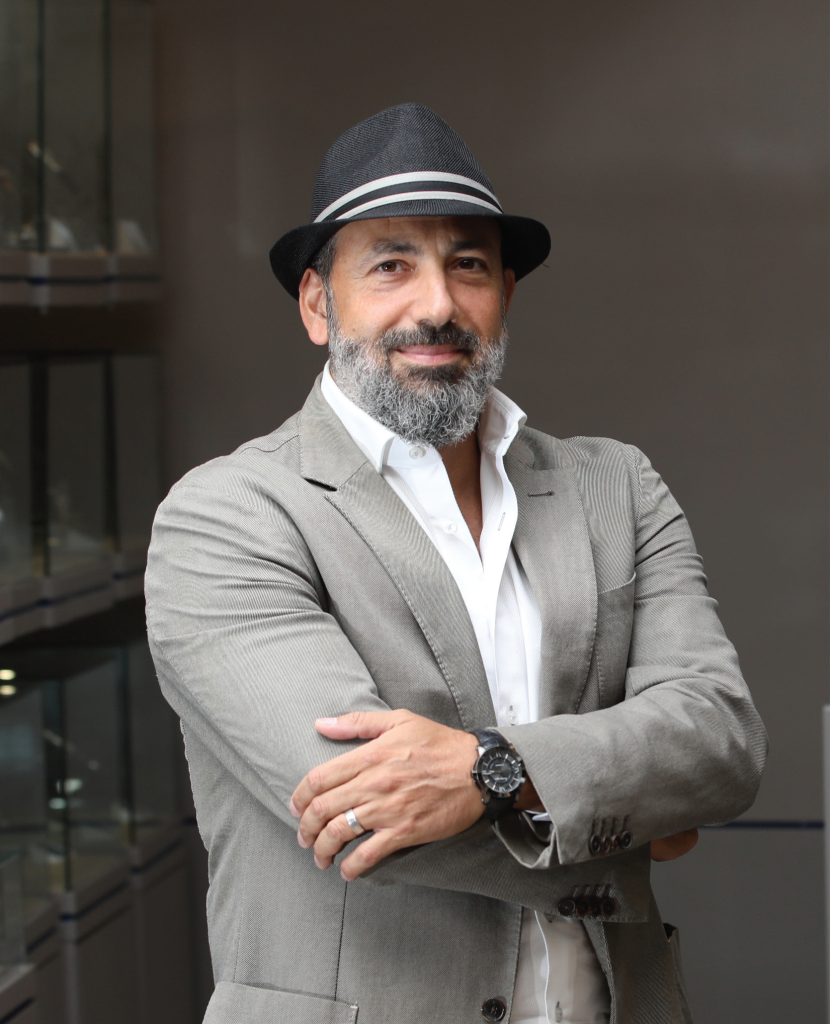 The Luxury Network UAE recently welcomed Montegrappa as one of its recent members wherein they spoke to the managing director of Montegrappa Middle East, Charles Nahhas to get an insight into the world of Montegrappa.
How would you describe the experience of owning a Montegrappa?
Montegrappa is the pen of the connoisseur. Owning a Montegrappa sets someone apart from the average and shows that they really understand fine writing and penmanship. Often when you use a Montegrappa pen, someone will congratulate you, either because they know Montegrappa and how special the products are, or else because the pen itself tells a story and can start a conversation on its own!
In which factors or characteristics do you feel a Montegrappa piece stands out to any other similar luxury products?
All Montegrappa pens are made in Italy to a high standard refined over the company's 110 year history. The company was established in 1912 and is still operating from the same factory, modernized of course, on the banks of the river Brenta in the picturesque town of Bassano del Grappa in the Veneto region of Italy. Some of the limited edition collections have been dedicated to great figures in history such as literary icon Ernest Hemmingway, political heavyweights such as Nelson Mandela, sports giants such as Pele, or other artists or creative geniuses who have contributed to Italian culture such as the violin maker Stradivari, the artist Modigliani, the sculptor and architect Canova. On a more fun side, we have made a number of different collections for fans of fantasy culture such as DC Comics, Lord of the Rings, Harry Potter, the impressive Samurai and Viking statement pieces, as well as the collaboration with Sylvester Stallone on the "Chaos" pen which made an amusing appearance in his hit film 'The Expendables'. Most recently we have launched the FIFA classics pens dedicated to World Cup winning teams which have been very well received by football lovers. So, to answer the question, it is not only the quality and craftsmanship that goes into a Montegrappa that is what makes it stand out in the industry, it is also the fun and 'joie-de-vivre' of a brand always seeking to creatively celebrate so many of the subjects that people love.
Is there any special piece or a collection which you find as the most treasured one, and if yes, why is it you find it so special?
Most of my favourite collections are the one we have created especially for the Middle East, such as our Arabic Calligraphy pen where the barrel is deeply engraved with beautiful words. Interestingly this collection was created in 2015 and many years later the beautiful building of the Museum of the Future has been built in Dubai with a similar look! We are very proud to have anticipated this design! Another collection based on regional subject matter is the Khalil Gibran collection dedicated to the renowned Lebanese / American poet and Philosopher who is much loved around the world. We will have a follow up to this collection next year as we celebrate 100 years since the first edition of his most famous book, 'The Prophet'. But perhaps my personal top favourite is the Batman pen – it just is so outrageous and powerful. It absolutely dominates the attention in any meeting when you pull this pen out of your pocket!
Apart from pens, would you like to tell us something about other Montegrappa products and accessories?
Montegrappa is still best known for its exclusive writing instruments and that category continues to be the main focus of the company, however, many people don't realise that Montegrappa has a diversified product range including Swiss made timepieces, cufflinks and gentlemen's accessories, leather goods ranging from wallets to briefcases and travel luggage, as well as a number of additional product categories made under license such as fragrances, eyewear (sunglasses and optical) and some menswear including a regional specific product, the Shemagh – the Arabic head dress which is especially popular in Saudi Arabia.
How important is the Middle East market for Montegrappa as a brand and why is it so?
The Middle East is a major market for Montegrappa and our boutique in Dubai Mall is one of our flagship stores worldwide. Luxury pens are a popular choice of gift in this region where the culture of giving is still very strong. Because Montegrappa is so 'niche', and not as widely available as some of the alternative brands, it is considered a more exclusive gift. Moreover, as a relatively small family owned business, the company is flexible and ready to take on customisations and special projects for relatively small quantities, and the creative flair of Montegrappa's Italian style and fun themes always appeal to our clients. We often work with corporate clients to create special packaging and booklets to ensure that the objective of corporate communication on behalf of the gift giving company is achieved while still delighting the end user with an exclusive high value branded gift.
What is your vision and direction for the future of Montergappa Middle East?
The brand has been involved in many different sponsorships and projects in the region over the years, resulting in a strong brand awareness in the region. Montegrappa has sponsored sporting occasions, such as the ongoing sponsorship of the Dubai to Muscat sailing race, and has also been involved in literary events such as the Montegrappa Writing Prize at the Emirates Airline Festival of Literature which ran for 10 years and resulted in a number of new authors from the region being published internationally. In classical music, Montegrappa were a founding sponsor of the Emirates Opera Project, and sponsored many other cultural events supporting local community initiatives. In 2019 one of our pens was carried into space by astronaut Hazzaa Al Mansouri on his inaugural mission to the International Space Station, and then pen was then returned to earth and now resides in the Mohammed Bin Rashid Space Centre in Mushrif Park, we believe the only luxury fountain pen to ever travel to space and back.
We will continue engaging locally with interesting cultural projects. We have some fun new projects up our sleeve that we cannot talk about now, but watch this space!
We are also driving the online business through our own site for the Middle East, www.montegrappa.me which is fully localized with Arabic language, as well as on other partners platforms such as gifting website HADITI, and pen specialist websites. With the roll out of our online configurator, we are bringing the possibility for every user to create a unique and customized pen, so our objective is to become the brand for the exclusive user who wants their own design. The online configurator offers millions of possible combinations of how to configure a pen based on certain starting configurations from our off the shelf products.
In terms of retail footprint, we are continuing to expand the brand presence into more countries in the region and we intend to expand our footprint in Saudi Arabia, with a plan to open enhanced boutiques in each major city (Riyadh, Jeddah and Khobar) in the coming 2 years.
We believe in this region and are excited and proud to be part of The Luxury Network in the Middle East.