Event Recap: Montegrappa's 24H Le Mans Legende and Automobili Lamborghini 60° Limited Edition Collection Pre-Launch
16th October 2023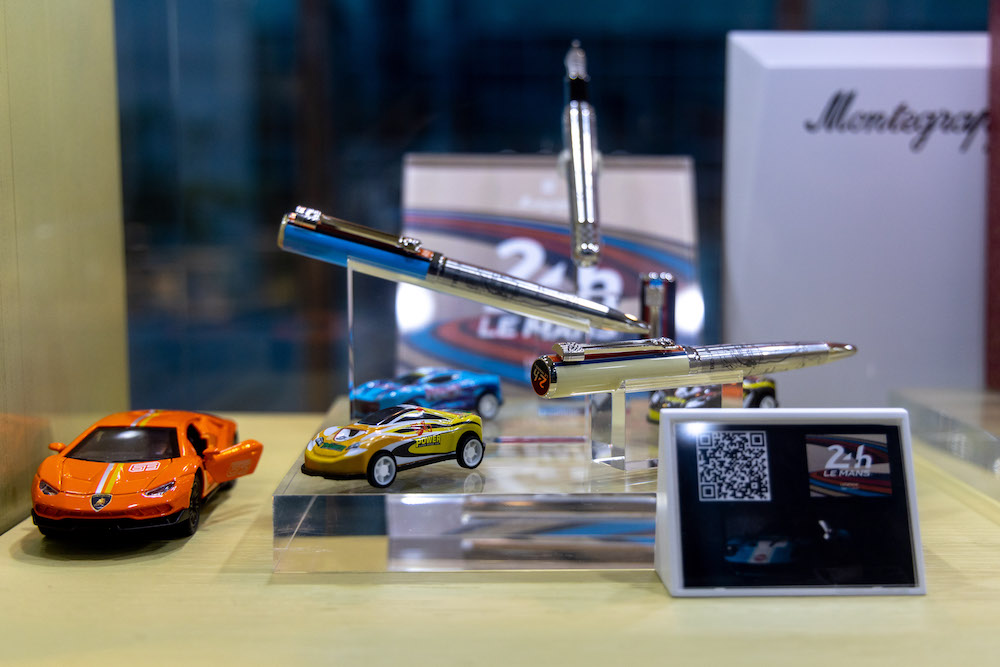 On October 15, 2023, The Luxury Network UAE, in collaboration with Montegrappa and Gear Up Events, welcomed esteemed guests to an evening of opulence and exclusivity. This prestigious event, held at the World Pen Show and followed by the elegant Hutong DIFC, was a celebration of luxury and craftsmanship.
As the sun began to set, VIP guests arrived at the event, experiencing the epitome of luxury from the moment they stepped out of their cars. Guests had the privilege of browsing through a stunning collection of luxury pens at the World Pen Show. The event officially kicked off with a formal introduction by Montegrappa Middle East's Managing Director, Mr. Charles Nahhas. Mr. Charles presented the remarkable Lamborghini 60-year anniversary edition and Le Mans 100-year anniversary edition writing instruments, showcasing the perfect fusion of craftsmanship and automotive excellence. The presence of Mr. Giuseppe Aquila, Montegrappa's global CEO, contributed to the event with a profound sense of enlightenment.
As the evening progressed, attendees were invited to walk next door to Hutong Dubai for an exclusive cocktail reception. Here, the main highlight of the event took place: the pre-launch unveiling of preview samples of Montegrappa's 24H Le Mans Legende and Automobili Lamborghini 60° Limited Edition Collection. These limited-edition collections represent the pinnacle of luxury, capturing the essence of two iconic names on each handcrafted pen.
Guests were then treated to a delightful Hutong experience, savouring a wide array of luxury cocktails, drinks, and canapés. The evening was a gastronomic journey through the flavours of Chinese fusion cuisine and mixology.
The Luxury Network UAE, Montegrappa, Gear Up Events, and Hutong Dubai came together to host an event that brought together luxury, innovation, automotive, and amazing culinary delights in a single, unforgettable experience.
It was an evening of celebration, sophistication, and luxury, made possible by the collaboration between these esteemed brands and the collective passion of luxury connoisseurs in attendance.