Queen Sophia Joins The Luxury Network UAE
10th January 2023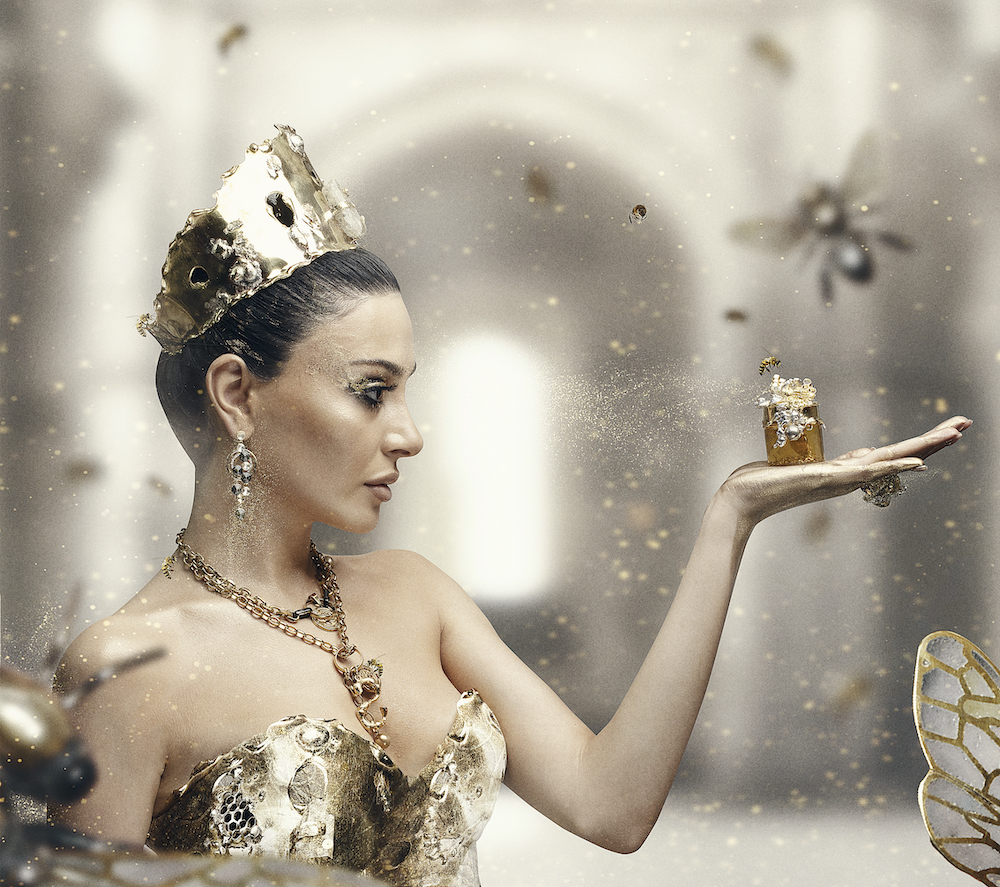 "Queen Sophia", is the luxury label behind 'Cradle of Honey', which is an exclusively originated millennial product that incorporates the three eternities: History, Honey and Gold in a sole symbol.
Queen Sophia salutes the history of Georgian honey which get down to 5500 years before honey was found in Egyptian tombs, and this was officially certified through the discovery of 2 jars in which honey was found to be preserved as a result of an archaeological excavations in Samtskhe-Javakheti back in the year 2003. Researchers confirmed that Georgian honey is 14 centuries older than Tutankhamun's honey, which is recognized as the oldest honey. This reveal also manifested that apart from being the homeland of wine, Georgio is also the homeland of honey.
"Zzip", the founding company behind the creation of Queen Sophia progressed with this unique idea about 15 years ago, when the Catholicos Patriarch of Georgia – Ilia II preached about the importance of honey water. "Zzip" started researching and collecting honey from different sources and at the end of many years of activity the "Cradle of Honey" project was inaugurated. The objective behind creating Cradle of Honey serves to roll out and publicize this ancient chronicle on a global extent.
Only 7 collectible Cradle of Honey were created in the first phase in which 50 mg of the highest quality of this treasured honey was poured into the jar. The supreme jewelers of Georgia worked on the design and concept of the jar for a period of 1 year and finally crafted a magnificent jar lid made of precious metals and stones which is undoubtedly a priceless gift for men, women and all individuals interested in fine and deep prehistoric roots of Georgia. The first 7 collectible Cradle of Honey are almost fully booked. International diplomats, guests of honorary rank of Georgia, ordinary citizens and creators are in an equivalent position to buy Cradle of Honey.
Acquiring a Cradle of Honey gold jar indicates that the buyer appreciates Georgia for its uniqueness, and honey as a gift, is a sign which specifies a person's status and honors the recipient. The benefits associated with owning a collectible Cradle of Honey are difficult to measure materially, but once owned, the owner feels the pride, satisfaction and added value of Millennium Projects at every stage. Monthly honey shipments, exclusive tours in Georgia and abroad, the honor of attending important events and gatherings, and membership in the Cradle of Honey community automatically come up with owning the product.
To know more about Queen Sophia and to order your own Cradle of Honey, kindly visit here.