Sunseeker Gulf Joins The Luxury Network UAE
23rd October 2023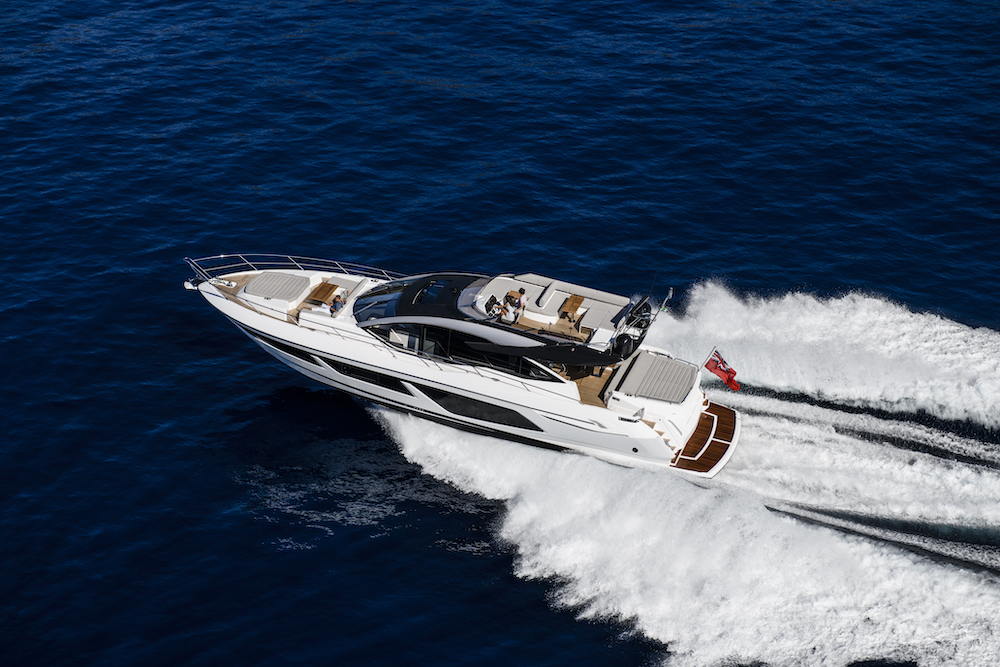 The Luxury Network UAE is delighted to welcome a new member into our prestigious group of luxury brands. With great pleasure, we introduce you to Sunseeker Gulf, part of the Bush & Noble Group and the Gulf's official distributor of Sunseeker Yachts.
Sunseeker Gulf is set to elevate the standards of luxury yacht experiences in the region, and their commitment to excellence is nothing short of awe-inspiring.
Unveiling the Epitome of Luxury Yachting
At the heart of this endeavor is the world-renowned Sunseeker brand, synonymous with luxury performance motor yachts. Nestled in the vibrant city of Dubai, Sunseeker Gulf caters to the discerning tastes of an upscale clientele across the UAE, Saudi Arabia, Bahrain, Qatar, Oman, and Kuwait. Their fleet showcases a range of yachts, from their iconic Sports Yacht range to superyachts above 100 feet.
A Glimpse into Sunseeker's Legacy
From their manufacturing base in Poole, Dorset, on the south coast of England, Sunseeker brings dreams to life. Expert hands and extraordinary attention to detail, passed from generation to generation, are the most valuable skills required to make a Sunseeker.
In an era of digital production and automated assembly, the brand stays committed to creating hand-built, hand-finished boats. Sunseeker's commitment to quality and innovation knows no bounds, constantly setting new standards and benchmarks in the industry.
A Journey of Innovation and Excellence
Sunseeker's diverse range includes the majestic Superyacht and Yachts collection, the luxurious Manhattan range, the iconic Predator models, the dynamic Sports Yacht series, and the agile Performance range. Each Sunseeker yacht is a testament to their uncompromising approach to innovative design and engineering excellence. They never settle for second best, consistently striving for perfection, a spirit that has propelled Sunseeker to its preeminent position in the leisure marine industry today.
A World-Class Experience Awaits
Sunseeker Gulf does not merely sell yachts; it offers an exclusive experience. Their seasoned team brings a wealth of knowledge and expertise to the table. They are dedicated to ensuring that every aspect of your yachting journey is nothing short of first-class.
Discover the World of Sunseeker Gulf
We invite you to explore the world of Sunseeker Gulf by visiting their website at sunseekergulf.com.
For inquiries, personalized consultations, and to experience the true essence of luxury yachting, we encourage you to reach out to Sunseeker Gulf. Your voyage towards unmatched luxury awaits!