The Luxury Network UAE Interview with Nicolas Brochet
15th September 2020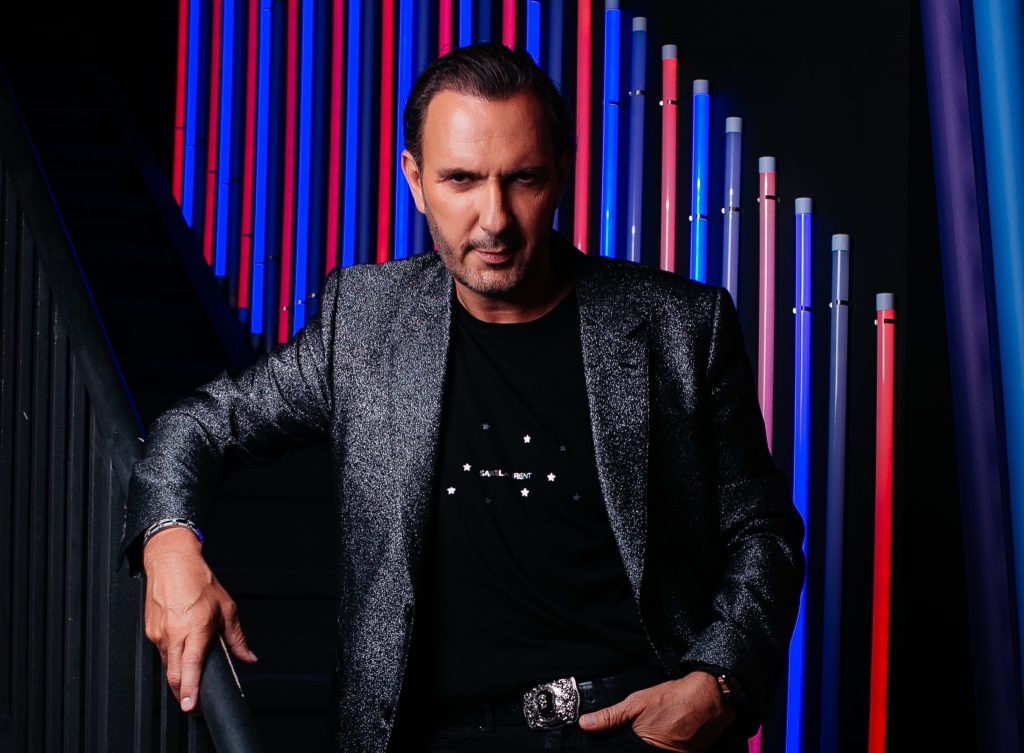 Nicolas Brochet went on to develop and manage some of the most successful restaurants globally, including Matignon and L'Opéra in Paris, La Petite Plage, and Kinugawa in Saint-Tropez. His curatorial expertise is presently expanding into Dubai, the UAE, where he currently resides.
What can you say about your bright career?
It's a true blessing and an absolute pleasure to run business in these locations as these are definitely my places of power which give me an endless burst of energy and desire to create more and more beautiful
events and projects.
What is your background? 
My parents gave me the best things a parent could give to a child, that is love and value. And when I lost them when I was 20 years old, my best friend became my only family. Though it has always been my thing to make parties and feasts for people around me, oddly, it was that exact time when I came up with the idea of hospitality and decided to make it my lifetime business. I¹m a luxury gypsy and I like to discover new places,
new flavors, new sensations as it always gives me new ideas to put in my new projects.
What is your motivation?
I am so deeply grateful for each new day of my life that I don't think I need any extra motivation because life itself is the most powerful and effective motivator. Each new day gives me the possibility to make life more beautiful, and the people around me much happier! Sounds pretty motivating, don't you think?
What inspired you to create in the nearest future the International Fashion Music Art Festival Magic Island Abu Dhabi?
During the whole period of lockdown, we all had an invaluable and unique opportunity to slow down and explore ourselves, understand ourselves better. And I took full advantage of it. I clearly understood what I
wanted to do and what I didn¹t want to lose my time on. Music, Art, and Fashion are the three greatest passions of my life. I felt the urge to share these passions with thousands of people in the most bright, fascinating, and outstanding manner and a Festival is just a perfect way to do it.
What was the inspiration behind the International Fashion Music Art Festival?
 
The desire to make life more beautiful. Life is precious and fleeting, so, I think we should seize every opportunity to celebrate life and things which make our lives bright and vibrant. For me these things are Art,
Music and Fashion. They are eternal and give sense to life.
Why have you chosen Nurai Magic Island as a place to hold such an iconic event?
I discovered Nurai during this period of lockdown and had an absolutely magical, peaceful, and spiritual experience there, at the so-called Maldives of UAE. And now, I want to share and savor all these emotions once again. But this time, together with my friends and guests of the festival.
What can you tell us about your future projects?
Definitely, most of my future projects will be in my home, my place of power ­ UAE, because I feel so happy in this amazing country. My new projects will involve new diverse events, hospitality, and finance.
What advice are you remembering to keep yourself going?
Always follow your dreams and live your life like a dream, generously sharing happiness, passion, and love as I believe in the simple law of the universe: "The more you give with a pure heart, the more you get in return."
May all your days be merry and all your dreams come true!