Unveiling the Artistry of Fadi Balhawan: Where Culture, Creativity, and Calligraphy Converge
2nd November 2023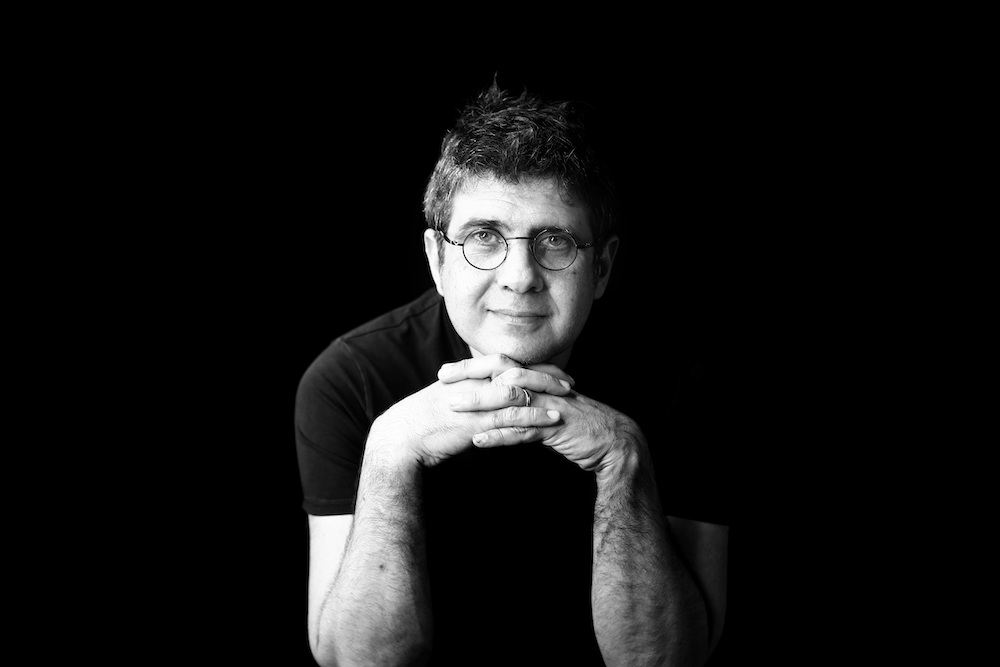 In the kingdom of art, certain individuals possess a rare gift to transcend boundaries, captivating the world with their unique expression of culture, creativity, and innovation. Fadi Balhawan, an artist born and raised in the culturally rich tapestry of Lebanon, stands as a testament to the power of words and a master in the exquisite dance between calligraphy and narrative.
As The Luxury Network UAE welcomes Fadi Balhawan Arts into its prestigious fold, we invite you to explore the magic of an artist whose work is a celebration of the eternal allure of language and the boundless possibilities of artistic expression. Join us as we delve into the world of Fadi Balhawan through an exclusive interview with the founder, a journey that promises to be as inspiring as it is enlightening.
1. Can you share the pivotal moments in your life that led you to combine calligraphy with storytelling in your art? What inspired this unique approach to your work?
Certainly, coming from a background in sales, especially with 35 years of experience, I've honed a talent for narrating stories. I've found that my passion for art allows me to draw with words. I start by selecting inspirational books, reading them, understanding their essence, and then using their words to create artwork. This process results in real stories embedded in each piece of my art, which, for me, is the perfect combination of my two passions.
2. Your art is often described as a fusion of words and design. How do you select the words or texts for your compositions, and what significance do they hold in your pieces?
I've chosen books from various cultures to explore diverse perspectives, as I believe that art truly comes to life when shared with others. Sharing my art allows me to connect with people and enrich our collective understanding of the world.
3. The intricate and dynamic patterns in your art are truly captivating. Could you describe your creative process in achieving this sense of movement in your work, and what emotions or messages are you aiming to convey through these patterns?
My artistic process is a collaborative journey. I use fountain pens, carefully select inks and papers from various brands, and draw inspiration from a myriad of sources like books and ideas. I create videos to capture and describe my art. What makes it truly unique is the special team behind it all. We have composers crafting distinct music for each series, digital designers enhancing the artwork, and even my camera person contributing to the narrative. This art is a collective effort, not just my creation.
4. Your cultural heritage from Lebanon is a significant part of your identity as an artist. How does your background influence your artistic choices and the stories you tell through your art?
Being Lebanese has enriched my life in many ways. Growing up in Ras Beirut and studying Business at the American University of Beirut has given me a diverse perspective. I speak almost five languages, and marrying an Armenian has broadened my horizons. This cultural amalgamation has fostered an open-mindedness that welcomes anyone, any culture, and any idea for discussion.
5. Can you share some of the literary figures who have had a profound impact on your work, and how have they influenced your artistic journey?
My journey began with the "Confessions of St. Augustine," but as I delved into Arabic letters, I realized their poetic beauty to foreign eyes. It became clear that Arabic was the perfect choice, and what better text to write in this language than the Quran, a source of profound wisdom and linguistic artistry?
My exploration of Arabic and Lebanese literature continued to evolve. After choosing to write in Arabic, I delved into the rich world of Lebanese literature, embracing the works of iconic authors like Gibran Khalil Gibran, Said Akl, and Michael Naimeh. This literary journey opened up new dimensions in my writing and cultural understanding.
6. Your art pieces seem to transcend cultural boundaries, appealing to a global audience. What do you believe is the universal message or experience that your art conveys, regardless of the viewer's cultural background?
Coming from a family of diverse cultures has taught us the invaluable lessons of acceptance, embracing our differences, and the importance of effective communication. We've discovered that written and spoken words, filled with understanding and compassion, can bridge any gap. The art of conveying lenient words through drawing is a captivating means of communication, reminding us of the constant need for meaningful interaction in today's world. Communication truly lies at the heart of our connections, and it's something we need now more than ever.
7. Could you tell us about any upcoming projects or themes you are exploring in your art, and what excites you the most about the future of your artistic journey?
Dreams hold immense significance, regardless of age. At nearly 58, I continue to dream and find vitality in those dreams. Plans may come and go, but dreams remain perpetually alluring. My aspirations include joining your network, digitizing my works, organizing exhibitions, delivering lectures at major universities, and participating in joint cultural events. These dreams are steadily turning into reality, proving that age is no barrier to pursuing one's aspirations.
For more information, visit fadibalhawanarts.com.